Reading is very important for everyone and it will be a miracle if you can instill the reading habit in kids. When kids start reading since their young ages we are sure that they will grow up as respectful and knowledgeable adults. Below is the top ten best books that are best for young boys.
Relate Post :
Here Are The Top 10 Best Books For Boys
Captains Courageous by Rudyard Kipling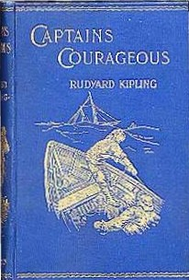 What list for boys would be complete without something from Rudyard Kipling? While The Jungle Book certainly gets more fanfare, for my money I'd recommend Captains Courageous. It's the perfect story for our times. A rich, coddled, spoiled boy named Harvey Cheyne falls off a steamship and is picked up by a fishing boat. His snootiness is forced to give way to the new realities of his life-on this boat, if a man does not work, he does not eat.  These salty fishermen give Harvey a kick in the pants and an actual punch in the nose, and soon he learns to put his shoulder to the wheel, embrace both responsibility and adventure and work hard. The tale of brat turned man is one we all can cheer. With archaic dialect and language and a lack of real "action," the story is not as accessible as more modern books, but the dedicated boy will be richly rewarded.
The Indian in the Cupboard by Lynne Reid Banks

Every boy wonders and hopes that his toys secretly come alive when he isn't watching. For his birthday, Omri gets an old cupboard from his brother and a plastic Indian figurine from his friend. He is unable to unlock  the cupboard until his mom gives him a key she has held onto since her childhood. Omri is in for the surprise of his life when he discovers that locking the Indian, and then other figurines in the cabinet brings them to life. His initial excitement is short-lived however, as he must struggle to keep the secret of the cupboard's magic, come to the realization that he's playing god with real people, and decide what to do with his "creations." It's the kind of magical, well-written book that will weaken the resistance of even the most reluctant reader.
The Blue Star by Tony Earley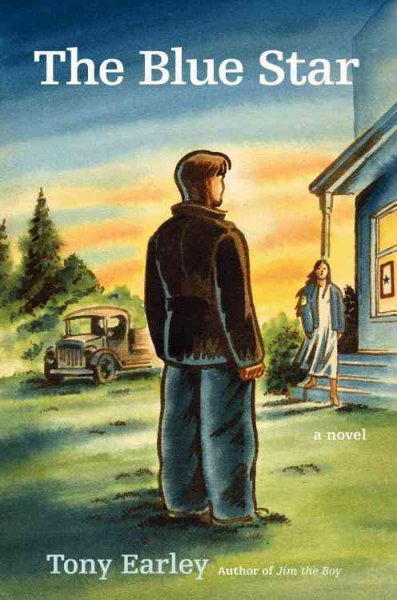 The Blue Star is a sequel to Tony Earley's Jim the Boy, but this is the better of the books. Many books set in the World War II era, written by authors who never experienced it first hand, try too hard to recapture the setting by pumping every aspect of the characters' lives full of drama and importance. But Earley seems to get the tone just right, understanding that life still went on in many of the usual ways, with many of the usual feelings while the storm of war gathered. The story follows a teenage boy in a small town who falls for a girl who's beau has already enlisted in the service. Simple, quiet, excellent.
The Black Stallion by Walter Farley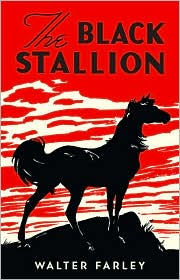 Boys saves horse. Horse saves boy. So begins this classic tale of grand adventure and classic boy/animal bonding. Young Alec Ramsey is shipwrecked with Black, a wild horse, and the two end up stranded on a deserted island. Boy and horse are rescued and brought to the States. A retired horse trainer sees great racing potential in Black if his wildness can be harnessed. Together he and Alec work to turn Black into a thoroughbred, all leading to the race of the century when Black takes on two champions as the proverbial and literal "dark horse."
The Cay by Theodore Taylor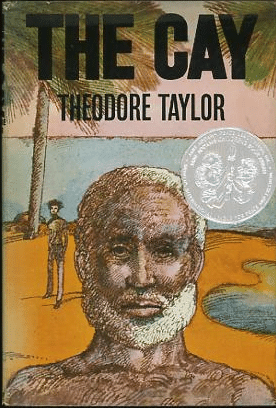 Journeying back to America from the West Indies in 1942, 11 year old Phillip is blinded and set adrift when the boat on which he rides is torpedoed by Germans. Phillip ends up on a life raft with Timothy, an old black ship hand, and Stew Cat. Exiled together on a small island, Phillip must deal with his blindness, overcome his prejudice towards his fellow castaway, and learn how to survive and stand on his own two feet. A classic tale of adventure, tolerance, self-reliance, and friendship.
Lord of the Rings Trilogy by J.R.R. Tolkien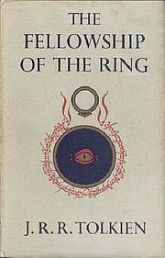 Even if a boy isn't that big into fantasy literature, he can still enjoy The Lord of the Rings series. J.R.R Tolkien masterfully creates a world where hobbits, dwarfs, and elves join together to fight the forces of evil. Loyalty, duty, and bravery are reoccurring themes throughout the three books. And the story's main protagonist, Frodo Baggins, teaches us that we often don't choose our calling in life, it chooses us. And when it does, give it all you got.
The Dangerous Book for Boys by Conn and Hal Iggulden

The American Boy's Handy Book for the modern age. Sturdy, well-designed, and tactilely (is that a word?) pleasing, the book contains fun hands-on projects like making secret inks and a bow and arrow, how-to's on various games like marbles and chess, and interesting boy knowledge about clouds and poems and battles. Of course one criticism of the book is that it seems like nostalgic men buy and read it more than actual boys, but it's worth a purchase even on the slimmest chance that it will at least momentarily unhook your kid from the tethers of his Xbox.
The Little Britches Series by Ralph Moody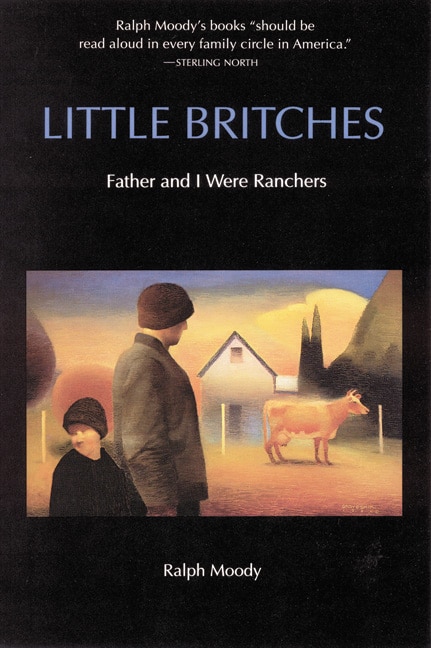 With a name like "Little Britches" and a reputation for being akin to Little House on the Prairie for boys, one might be tempted to skip this series. But that would be a big mistake. Packed full of lessons in the values cherished by the Americans of yesteryear, is may be the best series for boys you've never heard of. In 1906, at the age of eight, Ralph Moody and his family struck out for the frontier and the ranching life in Colorado. After a lifetime of triumph, heartache, and honest toil, he decided to write down his experiences in this autobiographical series. Follow little Ralph as his father schools him in the lessons of manliness, good character, responsibility and resiliency, and prepares Ralph to take his place as The Man of the Family.
A Wrinkle in Time by Madeleine L'Engle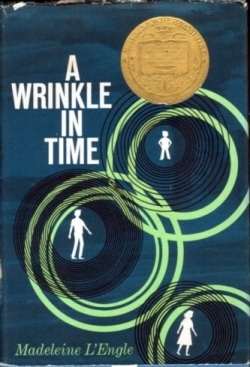 Warmer than typical sci-fi, touching on the battle between good and evil without being heavy-handed, A Wrinkle in Time is an unique book that easily won a  place in the hearts of kids everywhere. Charles Wallace and Meg Murry are a brother and sister who have special gifts but are written off by others. Together with neighbor Calvin O'Keefe, and aided by three angelic beings, they go in search of their missing father who has been trapped on an alien planet controlled by an evil, disembodied brain.  An interesting enough plot to keep a younger boy reading, enough symbolism and allegory to keep an older boy thinking.
My Side of the Mountain by Jean Craighead George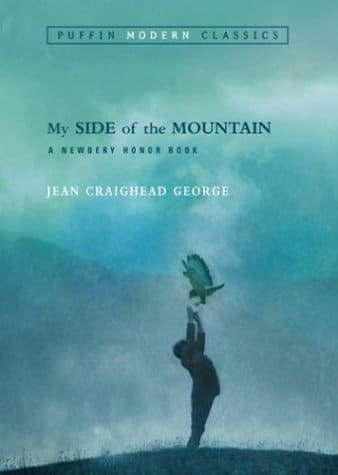 Did you ever try to run away from home? Did you tie a red bandanna to a stick, throw in some Oreos, and head down the street? You probably didn't get very far, but you always wondered what it would have been like to strike out and keep on going. My Side of the Mountain is the story of boy who not only hears the call of the wild, but heeds it. Who not only hides out in the wilderness, but thrives there. 15 year old Sam Gribley takes up residence in the hollow of a tree and learns to survive along along with a pet falcon. Need I go on? You had me at falconry, My Side of the Mountain, you had me at falconry.
---